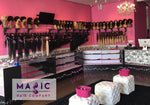 How You Can Find the Best Hair Company
Once you decide you want to do something to change your hair, the next step is to go about figuring out just what you would like to do. You may want extensions or a weave-in, or you may want to create a completely new look and style and get a wig that is a big departure from your current look. Anytime you are seeking to do something like this with your hair, you need to know where you can turn to so you can get the products you need. You want to do more than just go anyplace for the hair you want; you want to take the time to find the best hair company to buy from so you end up with fantastic-looking hair.
The Reputation of a Hair Company
Reputation is everything in a business like this, so you want to look closely at any company you consider to see what their experience in the business and reputation is like. Go to the different websites of companies you are considering so you can read about the shop, how long they have been in business and the like. Reading reviews written by previous customers and current clients is important as well so you can get feedback regarding the business. While no company is perfect for every customer, you want to be wary of a business that has many bad remarks regarding products and customer service.
Quality of Hair Products
What helps to make the best hair company you can find is the quality of the hair products that they offer. The last thing you want is to spend a lot of money on an extension or wig only to find that when you receive it that the hair is completely or partially synthetic or made of poor quality. There is nothing wrong with asking the supplier ahead of time what type of hair they use for their products so you can be sure you are getting something natural that will look and feel its best.
A Hair Company for You to Try
In your search for the best hair company to buy your hair from, please make sure to consider using us here at the Magic Hair Company. They are a well-established shop in the Los Angeles area and offer a fine selection of all-natural wigs, extensions and hair products. You can find the hair you are looking for on their website at https://www.magichaircompany.com/ and shop with confidence so you are sure to get the hair that will give you the special look you want.