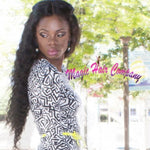 A Guide to the Right Lace Frontal for You
If you are new to the idea of wearing weaves and wigs, you may not have realized that there are so many choices for you to make when it comes to different styles and shapes. There is a lot of terminology thrown around in the industry that can be confusing to you, and if you are not careful about what each item is, you could end up spending a great deal of money for a piece that is not suited for you or does not provide you with the look that you want. It is worth it to you to take the time to learn about the different options so you can make the right choice. Here are some basics regarding a lace frontal so that you can see if this choice is the best for you.
Describing a Frontal
A frontal wig is a wig that has lace on the front of edges of the wig so that you can create a new hairline that goes from ear to ear. The entire front of your hairline will get covered by a frontal so that you can have a completely new look to your hair. Frontals can get sewn in behind your ears so that you get a hairline that looks completely natural to you and others. Frontals are typically bigger than some of the other wig options you will find because they must cover your entire hairline to give you a look you want.
Greater Versatility
Many women today choose to go with a lace frontal because it provides them with much more versatility in styling than a choice like a lace closure. With a frontal, you can make use of more pullback hairstyles than you could with other options. You can easily pull the hair back from your face without the fear of showing any seams.
Looking for Frontals
You will see that you can find a lace frontal in nearly any color, length or style you might like to try. To see a fantastic line of frontals that can give you a new look and greater flexibility with your hairstyles, check out the frontals we offer here at Magic Hair Company. You can go to our website to see our fine selection of wigs, choose the one you love the best and have it sent to you so that you can have it done at your salon and get the fabulous look you want.