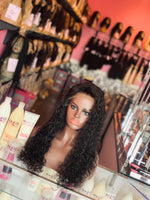 Find the Best Los Angeles Wig Maker for Your Hair
Your hair is important to you not just for how it looks to others but for the way it makes you feel. When we feel good about our hair, we have much more confidence and self-esteem and feel like we can accomplish anything. Not everyone is naturally blessed with great hair, and some of us need a little extra help, whether it is from hair extensions or a wig. Today, there are so many more choices than ever before when it comes to wigs that it can be difficult for you to decide what is right for you. In order to find the best Los Angeles wig maker for your hair, you want to consider several factors so you can make the most informed decision.
Using the Best Quality Hair
With all the sources for wigs in the Los Angeles area and the seemingly endless sources you can find online, you want to take some time to consider your providers closely. You want a wig maker that you know uses the best quality hair for all their products. This means researching the different companies you find today and reading about the hair they use in their products. For a wig that will look perfect for you, you want hair that looks great on you and has the right feel to it. To get this feeling, you need hair that is made from all-natural hair.
The Best Options for You
Having a good selection of wigs is something that also helps to determine the best Los Angeles wig maker. You want to turn to a wig maker that has many choices for you so that you can be sure to get something that matches the look or style you want the most. Look for a maker that offers different lengths so you can get a wig suited for you. You also want to check to make sure the wigs offered allow you to color them successfully or style them how you like with the use of heat. Many wigs that use synthetics do not take well to heat, so look for a source of natural human hair for better quality.
We Have the Wigs You Want
For the best Los Angeles wig maker, you want to turn to us here at the Magic Hair Company. We have been serving the community for years, offering the finest quality wigs and extensions that will help you achieve the best look. You can take a look at the wigs we offer and make your purchase safely and securely with us when you shop online at www.magichaircompany.com. You can also give us a call at 310-558-0181 to ask questions and get professional input as to which wig may be perfect for you or to find out about our location and store hours for in-person service.