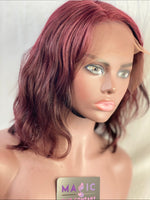 How To Prepare for Chemo
Emotional support provides safety and an intimacy that transcends anything that money can buy or offer us.  Friendships that stand the test of time through sickness or distance, keep our mind and soul content in ways that may leave us lost for the adequate words to describe the bonding and support that we share.  Emotional stability is clutch.  Our social circle impacts our mental and emotional health in enriching ways.  Laughter is euphoric and does our hearts good like a medicine.  Our mental and emotional wealth is highest when  we are having fun or in a relaxed state.  Oftentimes all it takes is quality time with friends, endless laughs, and good conversations to help us through life's ebbs and flows.
Approaching a battle like cancer takes courage and a positive mindset.   Not all cancer diagnoses end in death, but if we are honest, when we hear "cancer" we think about the end of life.  No one wants to go through that alone.   No one can prepare you for all of the effects of chemo, nor the changes that the body goes through after  chemo.  The weakness, fatigue, hair loss, loss of appetite, even losing your own natural scent. Changes in skin and hair are big factors for women. Major changes in our appearance affect us mentally changing how we view ourselves.  The unpredictableness is hard to cope with, ultimately bringing on anxiety.  One thing that helps is grabbing that trusted friend to have  along the journey.  To ensure a smooth transition, buy a wig before experiencing hair loss.  Having a  professional wig stylist, and a glueless human hair wig, along with a village of support will all  promote a seamless transition.
There's nothing like shopping with a bestie!! A Girls' getaway  provides rejuvenation like no other.  Grab your friend and schedule a visit to Magic Hair Company in the beautiful city of Culver City California.  An elite and relaxing atmosphere awaits you.  Shopping with Magic Hair Company gives you a one on one boutique experience.  Take all the time needed to peruse our featured wig section, or stylish custom wigs. Try on as many  as you would like.  Our custom colorist is onsite to assist with custom coloring.   Have an idea of what you want? Great!  Send us pictures and we will have styles available for you when you come in, or custom design it for you.  A dedicated team of specialists, with a client focused mindset, is what we pride ourselves on being.  Serving clients for over a decade, we truly enjoy what we do.   If you're flying into LAX, we are located just a few minutes away.  Shopping online is available with quick, free domestic shipping. International shipping is available as well.  
Preparation is key. Scheduling therapeutic outings before beginning chemo can help to ease any stress or anxiety.  Shopping, spa therapies, staycations, or short vacations with loved ones are tried and true relaxing, enjoyable acts of self care that have helped to shift the mindset of many chemo patients.  Women are encouraged to purchase a wig in advance  if they desire not to wear head wraps.  Having a glueless lace wig prior to the start of chemotherapy will keep you ready and prepared for hair loss.  Hair loss is a specialty at Magic Hair Company. We  understand this sensitive time.  With  so many beautiful styles and choices, one thing to note is: ALL of our Wigs are human hair, glueless custom wigs.  Having a human hair wig that is lightweight, gives a natural appearance that wigs of a lower quality simply will not provide. Whether you reside  in California or another state, scheduling an appointment is preferred during this time.  Please connect with us on our social media platforms, browse our website, or call us.  Our chat feature is conveniently available for all questions, as well as our text number.  
 Subscribe to our newsletter for all the latest specials and featured wigs. Check us out on social media for our Live wig shows and tutorials.  Comment below and let us hear from you.  You matter to us.  May your journey be well…
Purchasing a glueless wig will bring simplicity to your morning and evening hair routine. Going from glam, chic, haute, and gorgeous styles will take only a few seconds to slip into. Invest in yourself and go glueless. Allowing more time for self care, conquering dreams, and enjoying the life you love is an incomparable trade off versus time spent on wig installs. Going glueless also means a healthy hairline, a protected scalp free from irritation, and not having to check on lifting when glue begins to lose its hold. Invest your time and spend your coin wisely. Time well spent, makes your soul content.
Stay Beautifully You…
Stay Beautifully you.