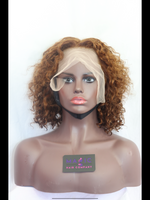 What are the Best Oils to Reduce Hair Loss
What are the Best Oils to Reduce Hair Loss
By Tanula Starks
As we head deeper into Fall and soon Winter, the colder temps can be very drying to our scalp and hair.  Dryness leads to breakage, shedding, thinning, and ultimately hair loss.  Preserving our mane and keeping it lush, well nourished, and hydrated takes a little devoted TLC.  Using the right combination of Essential Oils (E.O.) will not only maintain a healthy scalp, but will promote  growth and stimulate hair follicles.
Just as aromatherapy does wonders in reducing stress and anxiety levels, those same oils do wonders for our hair and scalp by reducing  hair loss.  A  scalp massage  alone produces a wealth of benefits: stimulates natural oil production known as sebum; increases and improves circulation; encourages hair growth; increases hair thickness over time.  Combining scalp massage with the powerful properties of essential oils improves hair quality in a bountiful way, producing unimaginable results.  The 8 Most popular oils all have unique benefits and can be used regularly with your hair care regimen.  Read on to discover all the wonderful pluses.  Here are the deets.
Rosemary oil has been studied and shown to encourage circulation.  When used on the scalp, the increased circulation stimulates hair follicles resulting in growth of thicker, healthier locs of hair.  Compared often to minoxidil, Rosemary oil has proven to be just as effective in reducing hair loss. 
Pumpkin seed oil has the ability to reduce hair loss and promote regrowth.  It tames inflammation, but more importantly it is believed to block the hormone DHT.  This hormone is responsible for hair loss.  Women who are menopausal and post menospausal can benefit greatly by using pumpkin seed oil.  Pumpkin seed oil can be applied directly to the scalp.  Uniquely it is also an edible oil.  When taken internally, pumpkin seed oil can provide long term benefits for our hair.  Either choice, external use or internal, Pumpkin seed oil has proven to be excellent in reducing hair loss.  
Peppermint oil --- ahh that wonderful invigorating minty oil that tingles and cools the scalp while increasing the number of follicles, follicle depth, and overall hair growth.  
Lavender oil, like peppermint oil, smells amazing, but also multiplies the number of hair follicles.  Lavender oil promotes a deepend hair follicle and thicker hair shaft.  
Very similar to Lavender oil is Clary Sage oil.  The two have the same chemical compound, linalyl acetate, which makes hair stronger, and grows faster.  A stronger hair shaft is less likely to break.  Strong hair with great elasticity minimizes breakage and hair loss.
Cedarwood oil, Tea tree oil, and Thyme are three oils known best for their antibacterial, anti-fungal, and anti-microbial properties.  They are extremely beneficial to any hair care regimen.  By eliminating any build up on the scalp, these powerful clarifying oils allow hair follicles to freely grow and flourish.
Tea tree oil removes all dead skin cells that build up on the scalp.  The buildup of dead cells, oils, and products clog the follicles which causes hair to shed; Ultimately leading to more hair loss.  Tea tree oil is a popular exfoliant so to speak for the scalp, and an effective cleanser.  Clarifying the scalp routinely, at least monthly, is recommended to encourage growth.  Clarification further keeps hair growing naturally by cleaning away all the debris in the hair follicle.  Clean hair is healthy hair.
Thyme has been helpful in conditions like alopecia areata and other types of alopecia.  Effective when used as an oil treatment, the thymol in thyme oil invigorates the scalp in a substantial way.  Dermatology studies have shown that consistent aromatherapy and daily scalp massage improved alopecia areata, and can be used as an alternative therapy.
Join us in the next months as we discuss how to use these oils in order to get the maximum results. We will dish on which combinations are effective for certain hair conditions.  Magic Hair Co. is proud to announce growth oils as an addition to the MHC product line.  Healthy Hair = A Happier You!!  Be Well and as always,
Stay Beautifully You.