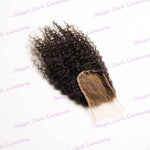 The Secret to Find Beautiful Hair Extensions
If your hair never seems to have the length, volume or thickness that you want it to have, or you would just like to have a different look with some highlights to make your hair look different, it may be time for you to consider getting extensions. Extensions have continued to grow in popularity over the last twenty to thirty years, and millions of women turn to using them to get what they want most from their hair. If you have never shopped for hair extensions before, it is worth it to you to be informed, so you know what to look for and spend your money wisely.
The Quality of Extensions
Since extensions can range in price from a few hundred dollars to thousands of dollars, depending on what you want, the quality of the extensions is important to you. When you first start looking, you want to know what the extensions are made from before you make a purchase. Many are man-made, using synthetic materials to create the extension. These extensions often are cheaper, but they do not look as good as those that are made using natural human hair. You are better off investing in those made from real hair so that you get a natural look that is easier to work with.
Attaching Extensions
Once you have chosen hair extensions that are the color, length, and style you want, you then want to turn to a beauty salon that has expertise in attaching extensions. Attaching the hair is done through different processes, including weaving and sewing, and you want the job handled by someone that you trust completely to do a good job for you. You can then get your hair styled so that it all looks completely natural and gives you the hair you want.
Choosing Extensions
If you are considering purchasing hair extensions and want to turn to a quality source, come to us at the Magic Hair Company for help. We have many great extensions in a variety of styles, lengths, and colors so you can get just what you want, and all our extensions are made with the finest quality human hair. Look at the selection here on our website and place an order online, or give us a call at (310) 558-0181 to get assistance with an order so you can have the beautiful hair you desire.